Angolo table in crystal ceramic top and black metal base
Angolo table in crystal ceramic top and black metal base
Angolo table in crystal ceramic top and black metal base
Angolo table in crystal ceramic top and black metal base
Free Delivery (within Attica) for orders over 1.000€
Angolo table
Angolo table is a must-have table for industrial style lovers! Its modern metal base and grey matte ceramic surface are ideally combined. It is definitely a table that will make the most of a limited space as it has extension mechanism available.
Our Products
Furniture transforms every space into something special. It is important to highlight the special character that each room conveys, depicting our personality and preferences.
Functional and stylish, our furniture satisfies your every need, but also your desires. Comfort and quality, original and modern furniture, clean lines and naturally friendly and prompt service, all of these characterize your experience at Milanode.
What materials do you want?
OUT OF STOCK
Note: Product material photos could slightly vary from the end product in terms of colour tone
PRODUCT TIPS
Includes two extensions of 40cm. each. 160/240x90
Angolo table
Angolo table in crystal ceramic top and black metal base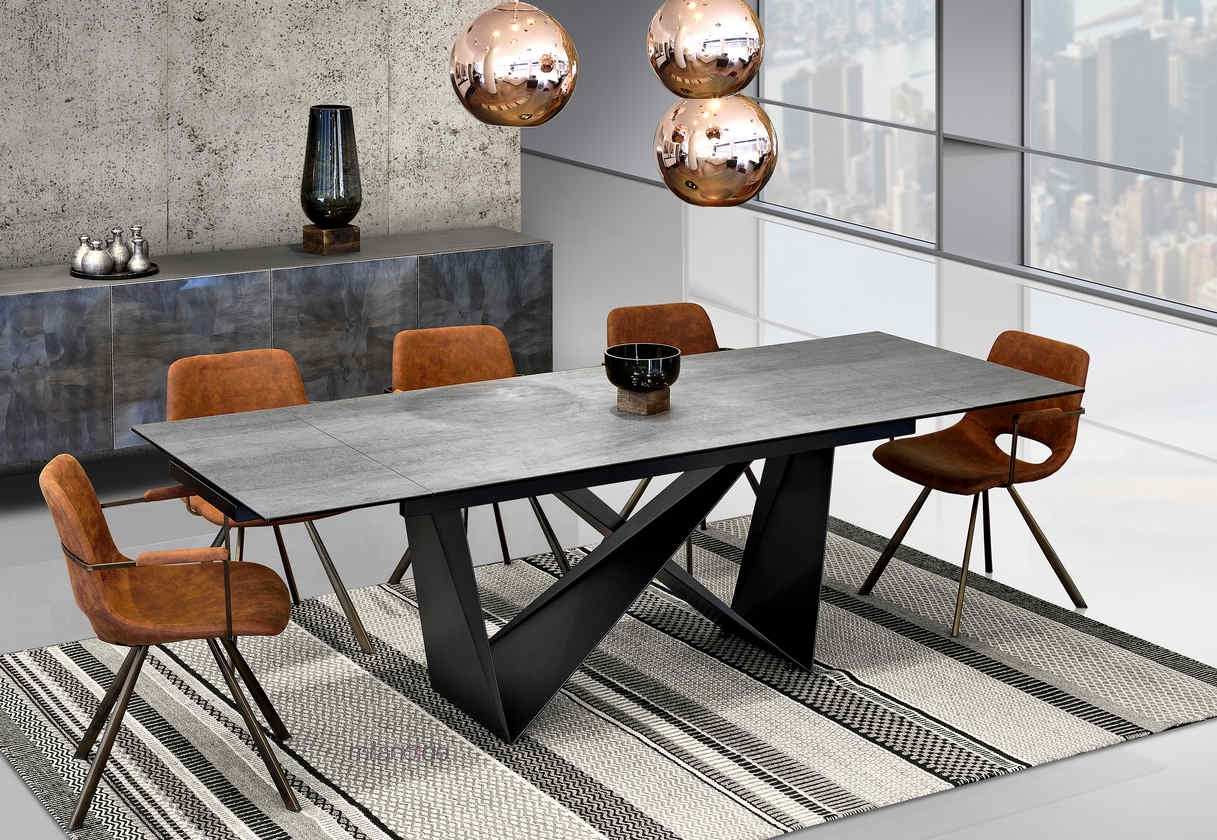 Angolo table
Angolo table in crystal ceramic top and black metal base