Payment methods
Available payment methods
Credit card
The customer may pay the total amount and other agreed fees and charges by debit, credit or prepaid card issued by a Greek or foreign bank, as long as it is accepted by our company for transactions. Payments can be made as a lump sum (Dinners & American Express cards are exempt).
Credit card billing will be completed after checking and certifying the details and validity of the card, during the approval and acceptance of the order by our company (billing can then be done even if one or some of the items are not available and must be ordered from suppliers).

Accepted cards:


Secure Payments
Our e-shop has taken all necessary measures to ensure the security of all card transactions.
Upon selecting this payment method, you will be transferred to the secure environment of ALPHA BANK, where you will be asked to enter all your card information. All payments made using the card are processed through the electronic payment platform of "Alpha e-Commerce" of Alpha Bank and uses TLS 1.2 encryption protocol encryption with 128-bit (Secure Sockets Layer - SSL). Encryption is a way of coding the information until it reaches its recipient, who will be able to decode it using the appropriate key.
It is imperative to enter a contact telephone number and a valid e-mail address. In case your credit card is not approved by your bank, the company reserves the right to cancel your order.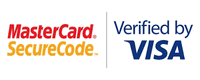 Cash
The customer may pay the total amount and other agreed fees and charges in cash, payable at the store counter, as long as the total amount of the order does not exceed 500,00 €.
Bank transfer
The customer may pay the total amount and other agreed fees and charges through a bank transfer in the following bank accounts :
BENEFICIARY: MILANO DE EPIPLO FOS S.A.
EUROBANK
IBAN : GR7402600980000980201091572
SWIFT / BIC: EFGBGRAA
PIRAEUS BANK
IBAN : GR4101720330005033061110431
SWIFT / BIC: PIRBGRAA
NATIONAL BANK OF GREECE
IBAN : GR3101108700000087044003645
SWIFT / BIC: ETHNGRAA
ALPHA BANK
IBAN : GR3801403400340002320000145
SWIFT / BIC: CRBAGRAA


Upon deposit, the customer must add the full name of the depositor as provided at the order and order number to the transaction notes, to facilitate the management of the order and avoid errors.
The proof of deposit should be sent to [email protected]. The customer is solely responsible for the transaction and the company bears no responsibility in the event of an error.


Transaction currency: Euro (€)