Ivana Thunder table in solid poplar with handmade thunder style and metal legs in magnet colour
Ivana Thunder table in solid poplar with handmade thunder style and metal legs in magnet colour
Ivana Thunder table in solid poplar with handmade thunder style and metal legs in magnet colour
Ivana Thunder table in solid poplar with handmade thunder style and metal legs in magnet colour
Ivana table in oak wood and dark grey metal legs
Ivana table in oak wood and dark grey metal legs
Ivana table in oak wood and dark grey metal legs
Ivana table in oak wood and dark grey metal legs
Ivana table in natural walnut forest veneer and dark grey metal legs
Ivana table in natural walnut forest veneer and dark grey metal legs
Optional special order according to your needs
Ivana table
The Ivana table has cross metal legs at its base and a wooden surface that will inspire the owner for making the dining room a beautifully decorated place. Its strong construction is made of high quality materials that make its elegance stand out!
Our Products
Furniture transforms every space into something special. It is important to highlight the special character that each room conveys, depicting our personality and preferences.
Standard features
Metal base in a wide range of epoxy paint colours.
Solid wood top surface in beech, walnut, oak or poplar.
The Ivana base can also be combined with alternative table top surfaces, in a variety of materials and colours, such as: mixed solid or semi-solid wood, liquid glass, natural veneer (walnut/oak), lacquer, or special manufacturing and painting techniques*.
*with a solid wood top surface, the
Thunder technique
can be applied.
Fill in the form with any questions you have about this product and we will get back to you accordingly. Fields marked with an asterisk* are mandatory.
Ivana table
Ivana Thunder table in solid poplar with handmade thunder style and metal legs in magnet colour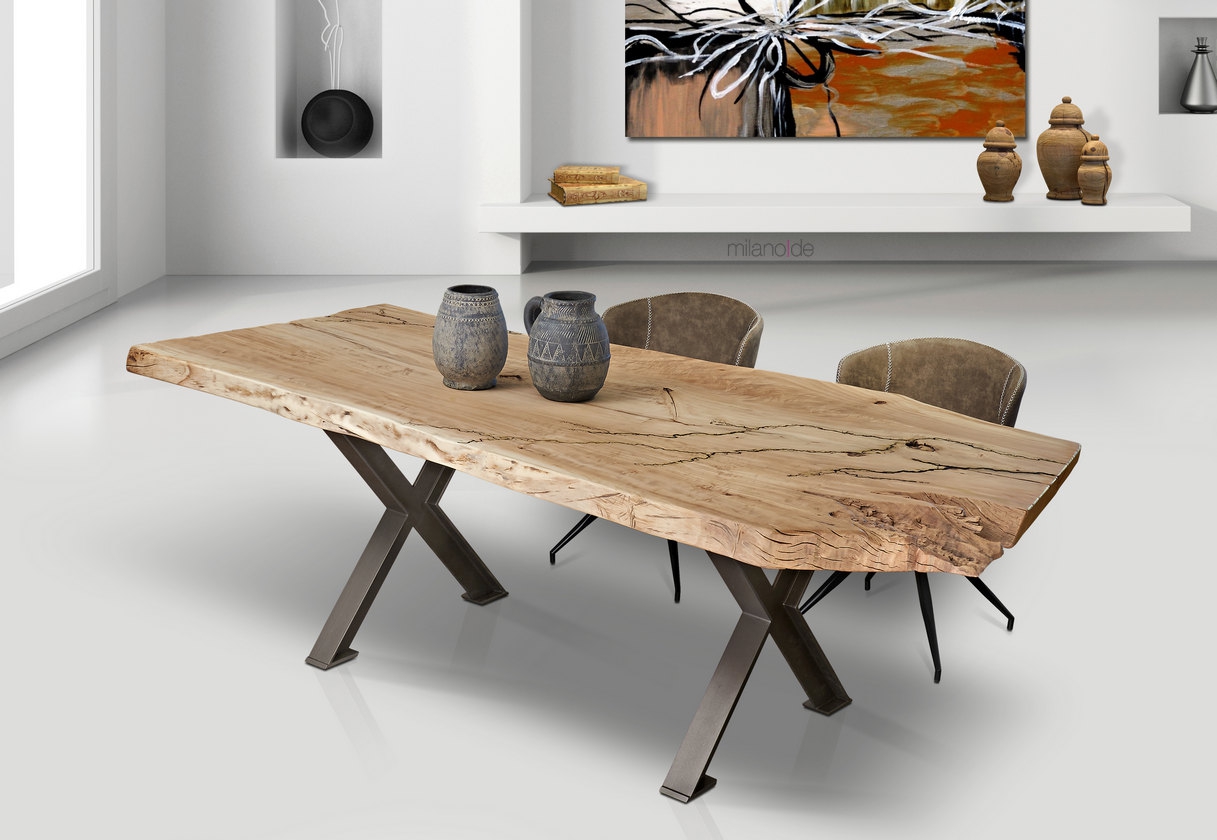 Ivana table
Ivana Thunder table in solid poplar with handmade thunder style and metal legs in magnet colour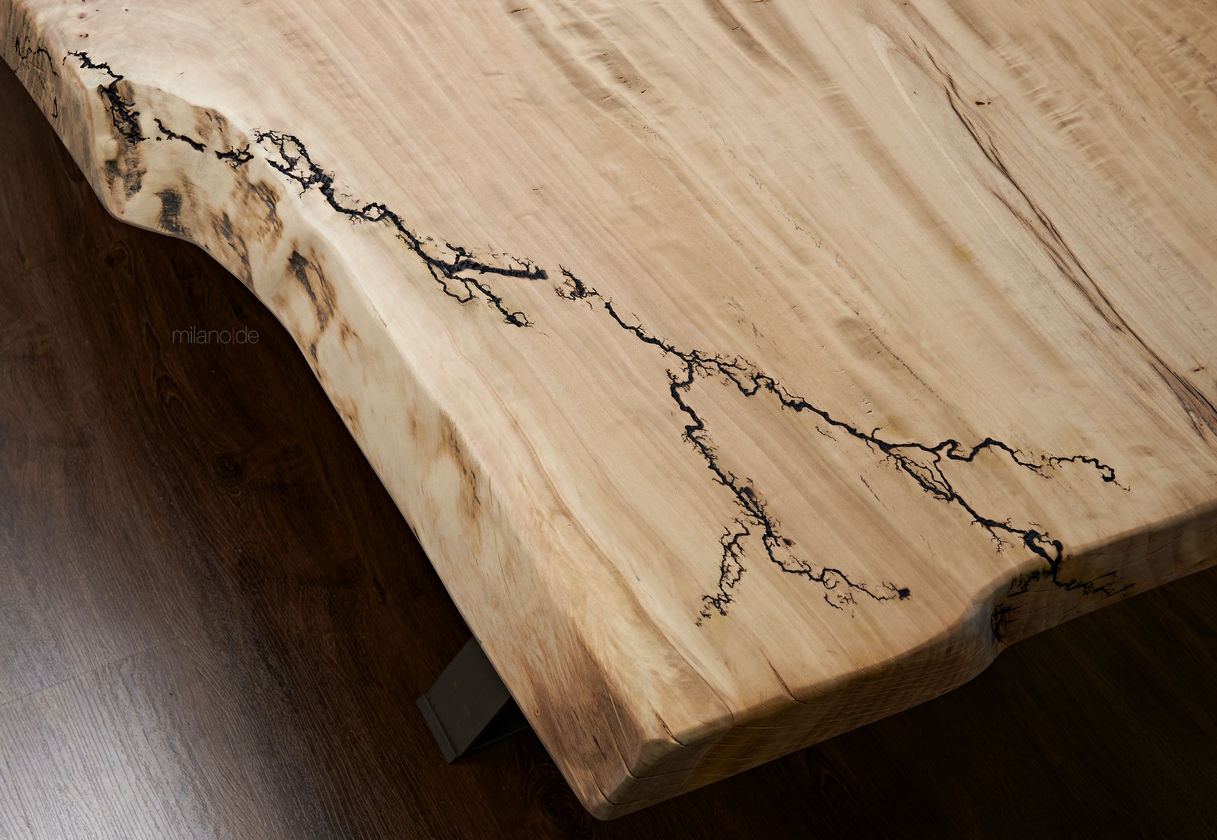 Ivana table
Ivana table in oak wood and dark grey metal legs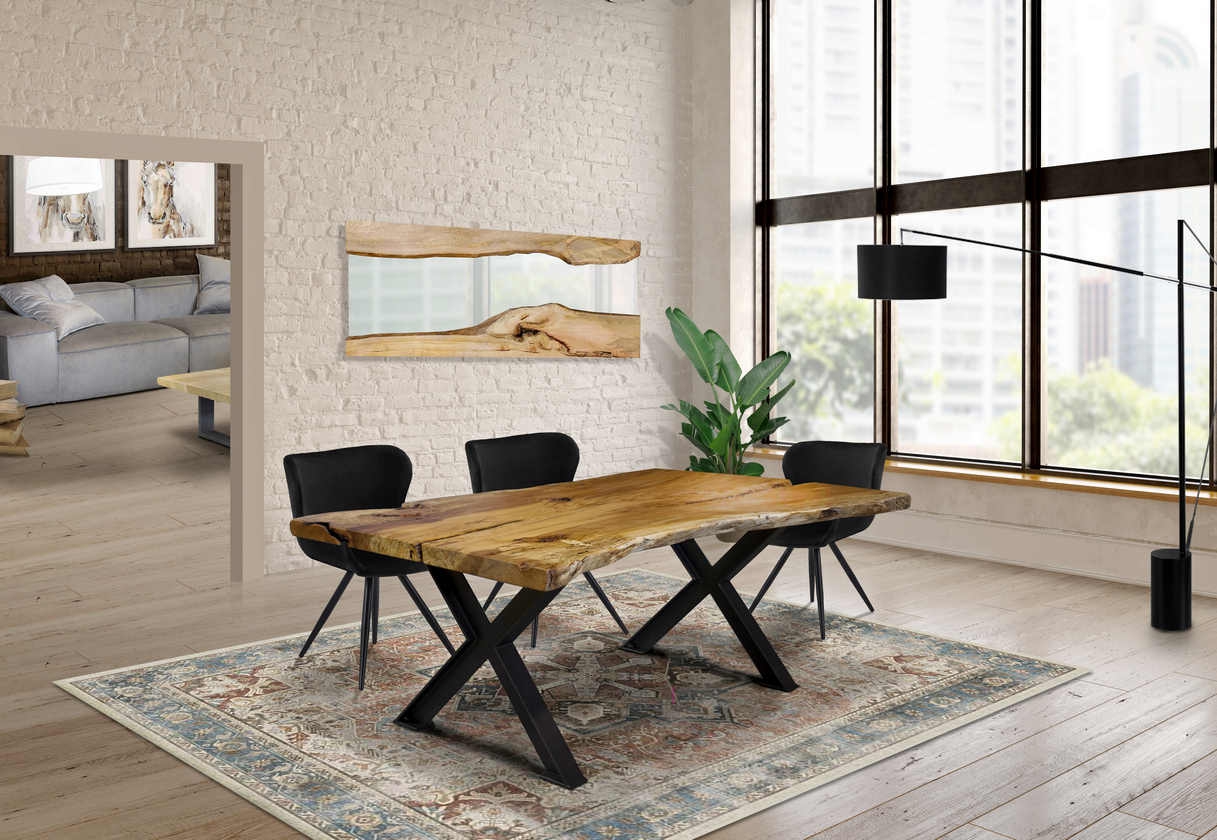 Ivana table
Ivana table in oak wood and dark grey metal legs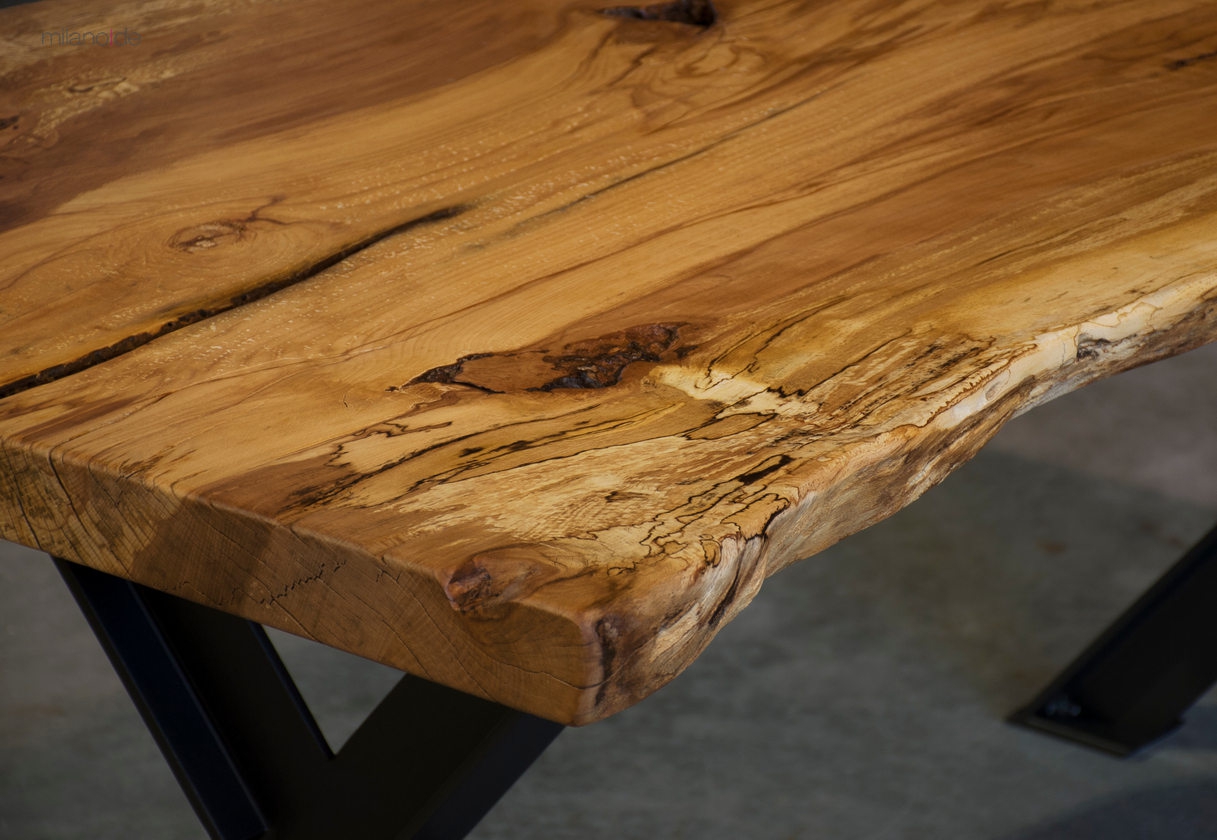 Ivana table
Ivana table in natural walnut forest veneer and dark grey metal legs