Table in colorful ceramic top and metal base in dark gold patina
Table in colorful ceramic top and metal base in dark gold patina
Table in colorful ceramic top and metal base in dark gold patina
Table in colorful ceramic top and metal base in dark gold patina
Our Products
Furniture transforms every space into something special. It is important to highlight the special character that each room conveys, depicting our personality and preferences.
Standard features
Metal base in black electrostatic paint (dark gold patina).
Ceramic top surface.
PRODUCT TIPS
The pattern of the top may differ from piece to piece.
Xavier table
Table in colorful ceramic top and metal base in dark gold patina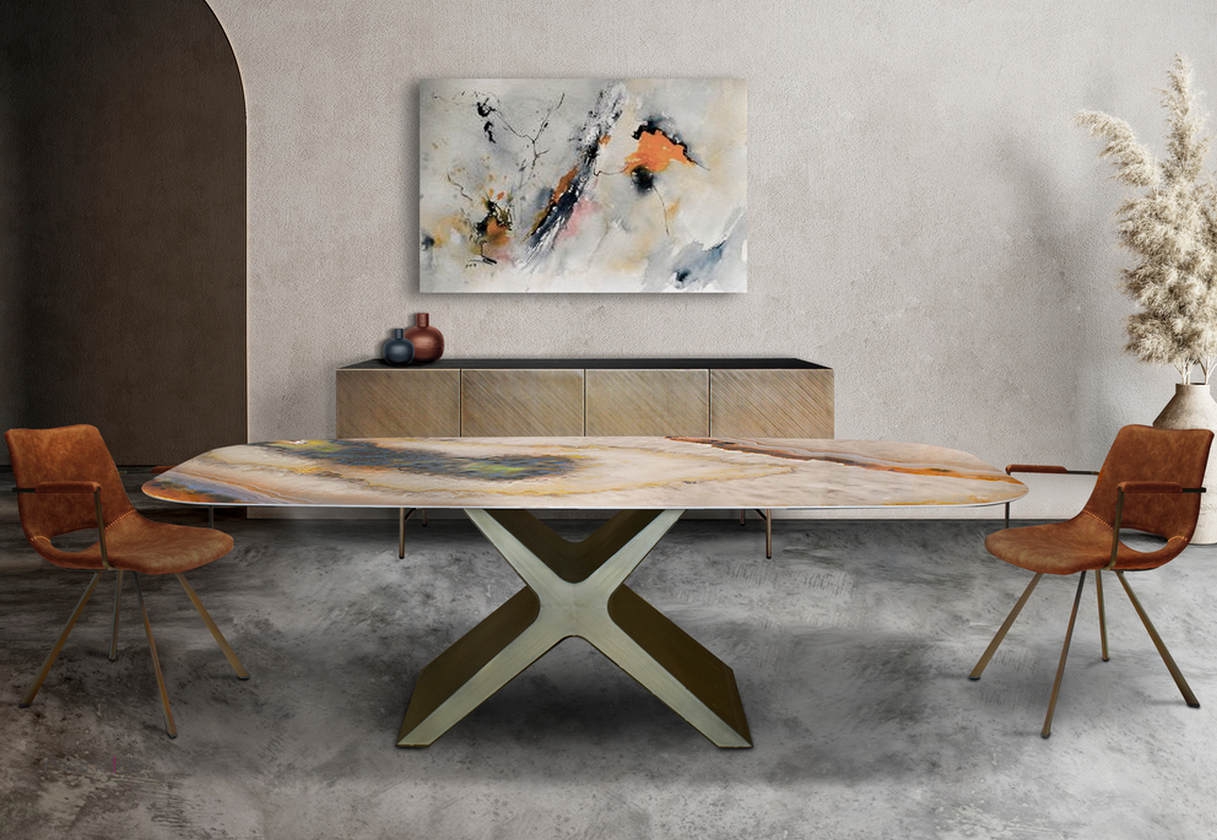 Xavier table
Table in colorful ceramic top and metal base in dark gold patina