Thor Luciano table in solid oak, light blue crystal and rust metal base
Thor Luciano table in solid oak, light blue crystal and rust metal base
Thor Luciano table in solid oak, light blue crystal and rust metal base
Thor Luciano table in solid oak, light blue crystal and rust metal base
Luciano table in chestnut wood, liquid crystal and metal base in grey colour
Luciano table in chestnut wood, liquid crystal and metal base in grey colour
Thor Luciano table in solid chestnut, tinted crystal and metal base in magnet colour
Thor Luciano table in solid chestnut, tinted crystal and metal base in magnet colour
Thor Luciano table in solid oak and metal base in magnet colour
Thor Luciano table in solid oak and metal base in magnet colour
Optional special order according to your needs
Thor Luciano table
The Luciano table is beyond competition! The triangular metal base combined with the single solid wood trunk remind us that the natural qualities are perfect with their " imperfections". Special touch: the crystal which intervenes and brings out the natural "defects" of wood.
Our Products
Furniture transforms every space into something special. It is important to highlight the special character that each room conveys, depicting our personality and preferences.
Standard features
Metal base in a wide range of epoxy paint colours.
Solid wood top surface in beech, walnut, oak or poplar combined with liquid glass details*.
* Available colours : transparent, blue (glossy / transparent / matte), pearl blue, white matte, black matte.
The
Luciano
base can also be combined with alternative table top surfaces, in a variety of materials and colours, such as: mixed solid or semi-solid wood, triplex crystal (blue/smoked), natural veneer (walnut/oak), ceramic, marble, lacquer, or special manufacturing and painting techniques.
Fill in the form with any questions you have about this product and we will get back to you accordingly. Fields marked with an asterisk* are mandatory.
Thor Luciano table
Thor Luciano table in solid oak, light blue crystal and rust metal base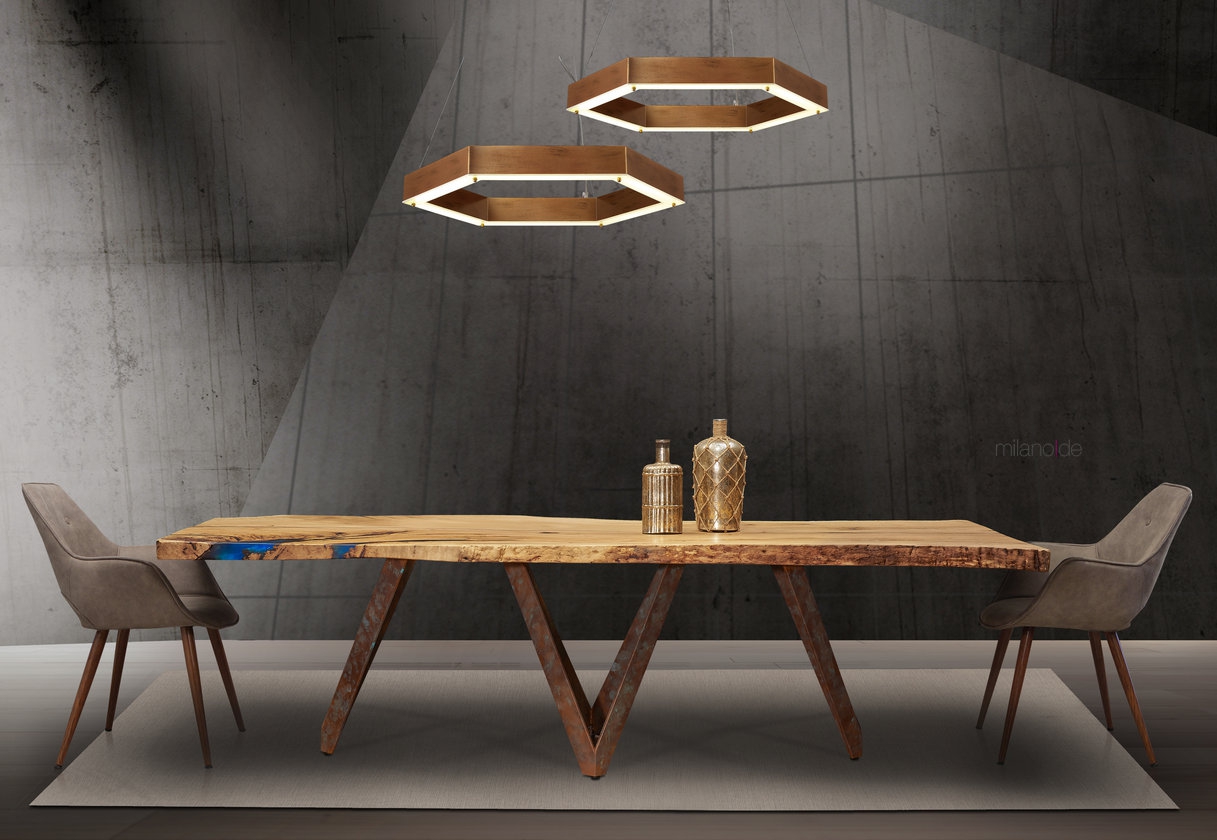 Thor Luciano table
Thor Luciano table in solid oak, light blue crystal and rust metal base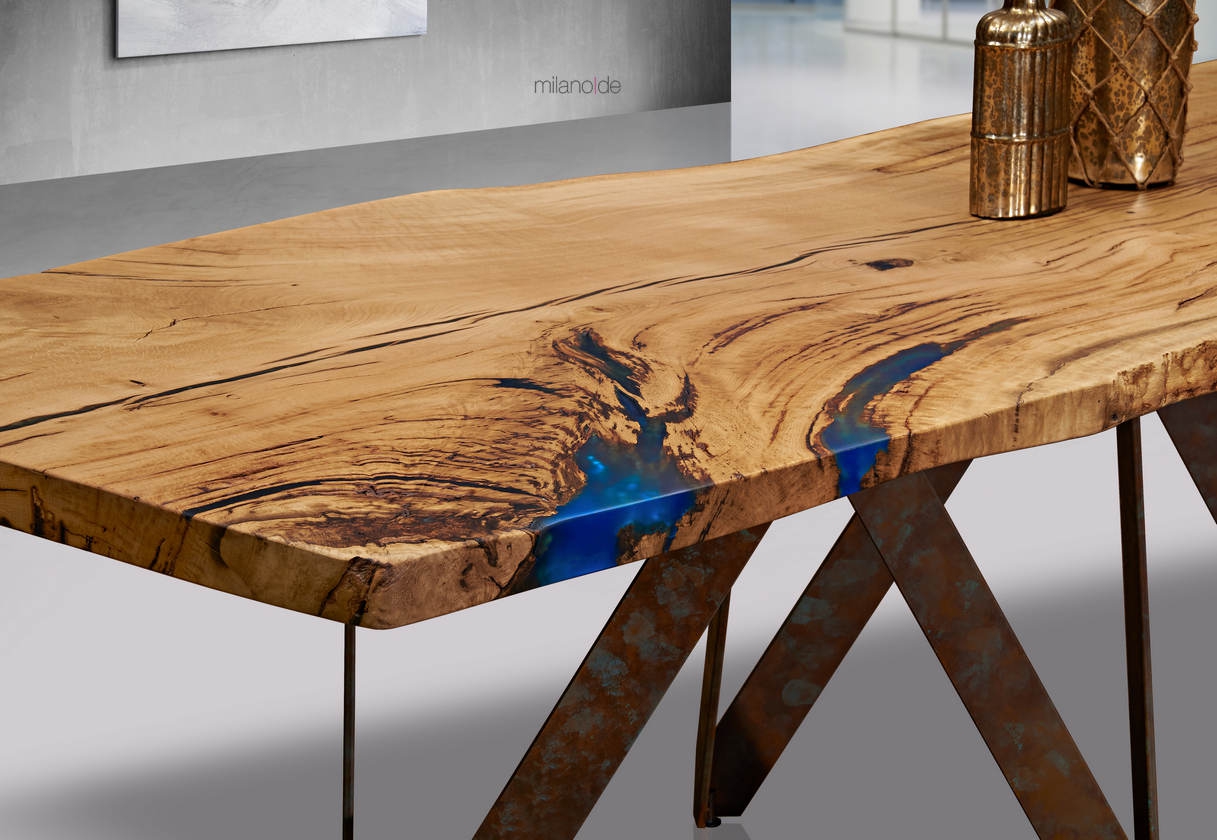 Thor Luciano table
Luciano table in chestnut wood, liquid crystal and metal base in grey colour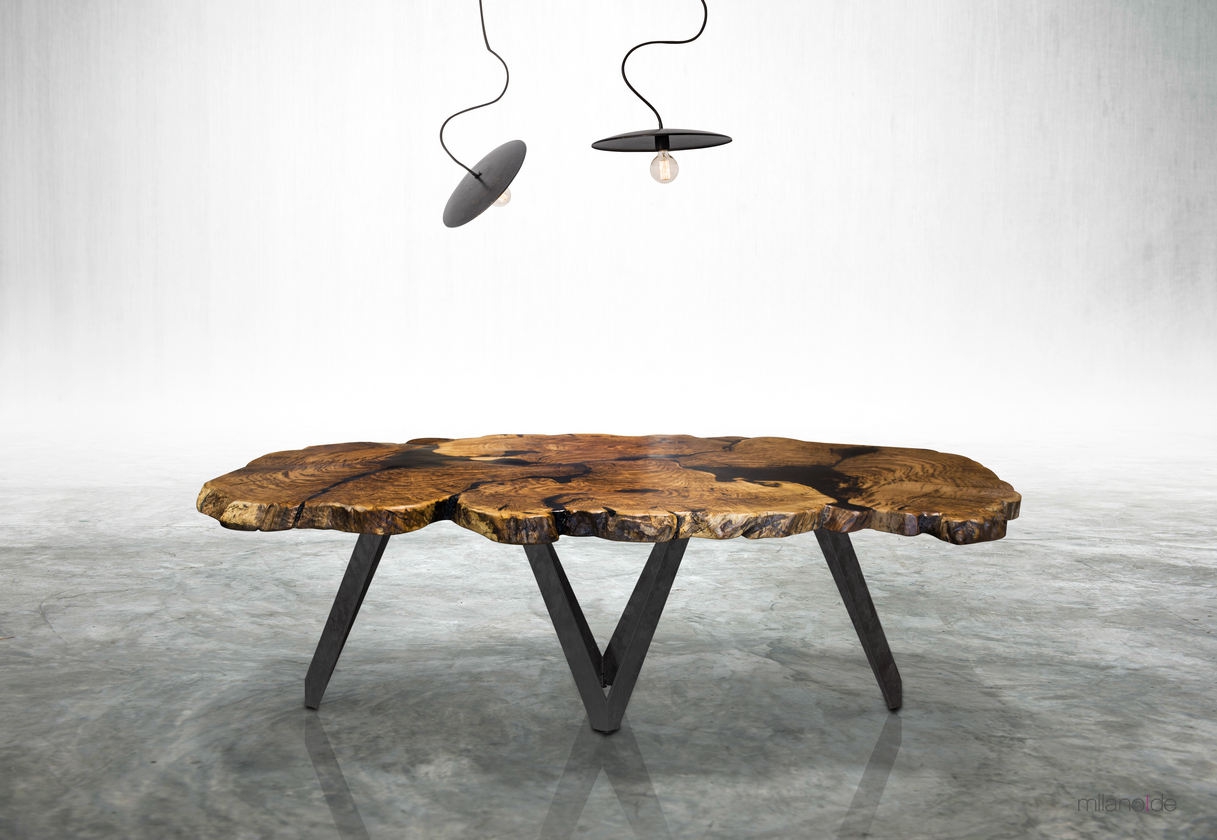 Thor Luciano table
Thor Luciano table in solid chestnut, tinted crystal and metal base in magnet colour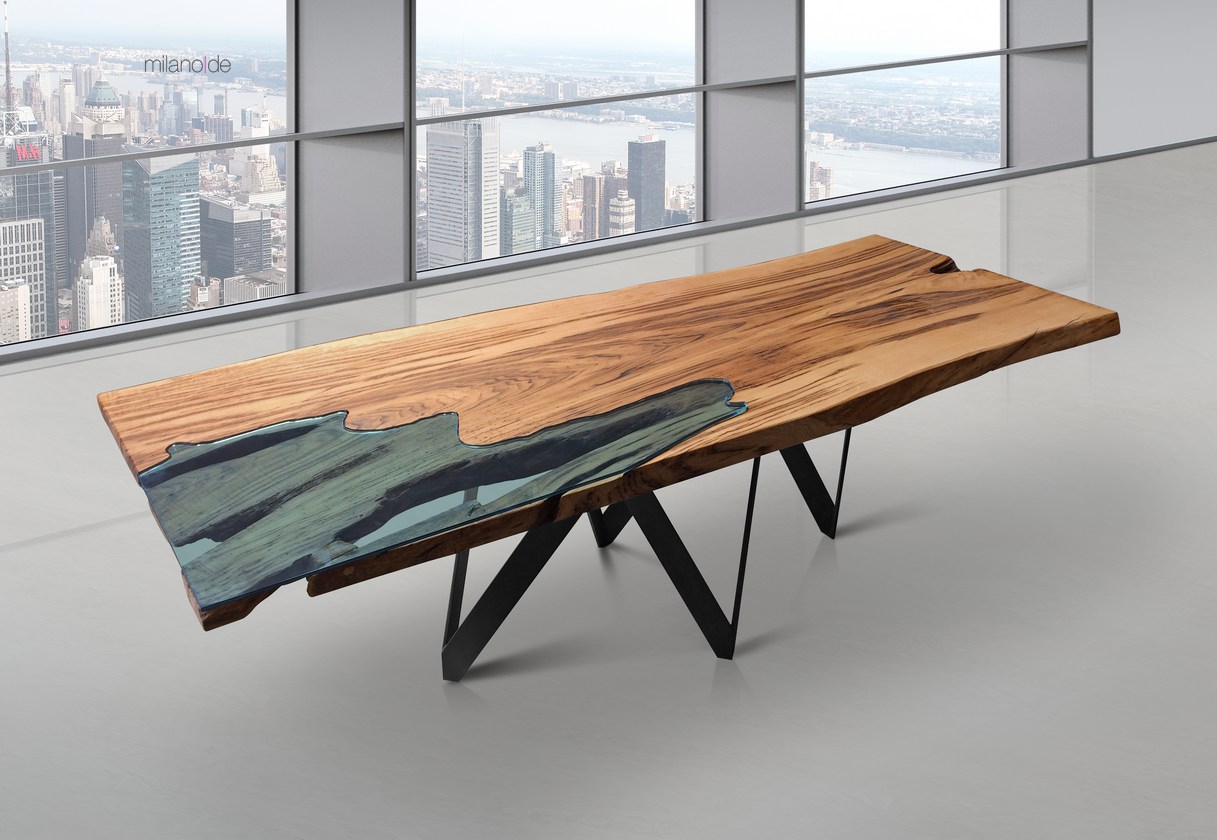 Thor Luciano table
Thor Luciano table in solid oak and metal base in magnet colour