Freddo sofa bed with sliding hidden mechanism in dark gray fabric and natural walnut
Freddo sofa bed with sliding hidden mechanism in dark gray fabric and natural walnut
Freddo sofa bed with sliding hidden mechanism in dark gray fabric and natural walnut
Freddo sofa bed with sliding hidden mechanism in dark gray fabric and natural walnut
Freddo sofa bed with sliding hidden mechanism in dark gray fabric and natural walnut
Freddo sofa bed with sliding hidden mechanism in dark gray fabric and natural walnut
Freddo sofa bed with sliding hidden mechanism in dark gray fabric and natural walnut
Freddo sofa bed with sliding hidden mechanism in dark gray fabric and natural walnut
Optional special order according to your needs
Freddo sofa bed
The Freddo sofa bed combines perfectly functionality with style. The second bed is a great solution for the modern and demanding lifestyle, while the unusual choice of wood offers a rustic touch which is combined with unsurpassed comfort.
Our Products
Furniture transforms every space into something special. It is important to highlight the special character that each room conveys, depicting our personality and preferences.
Standard features

Sliding bed with mattress and lifting mechanism (made of metal) for conversion into a double bed. Alternatively, you can choose a drawer for storage space or with the addition of a mattress, convert it into a single bed (without the lifting mechanism).
Backrest and seating cushions with eco friendly open cell foam in various densities and a medium firmness.
Upholstery using a fabric, leather or eco leather material and natural oak or walnut veneer.
Removable backrests' and seating cushions' cover.  Optionally one can have an extra mattress' cover made of the same fabric.
Fill in the form with any questions you have about this product and we will get back to you accordingly. Fields marked with an asterisk* are mandatory.
Freddo sofa bed
Freddo sofa bed with sliding hidden mechanism in dark gray fabric and natural walnut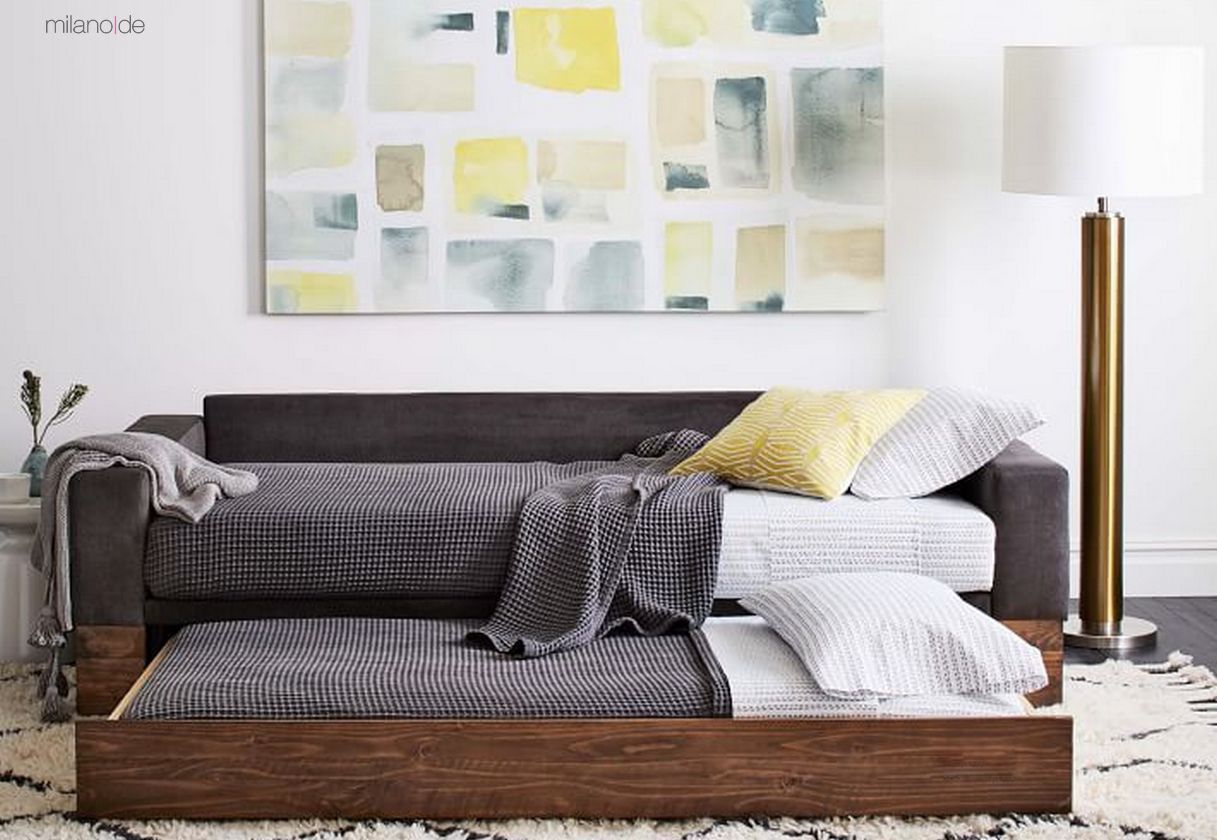 Freddo sofa bed
Freddo sofa bed with sliding hidden mechanism in dark gray fabric and natural walnut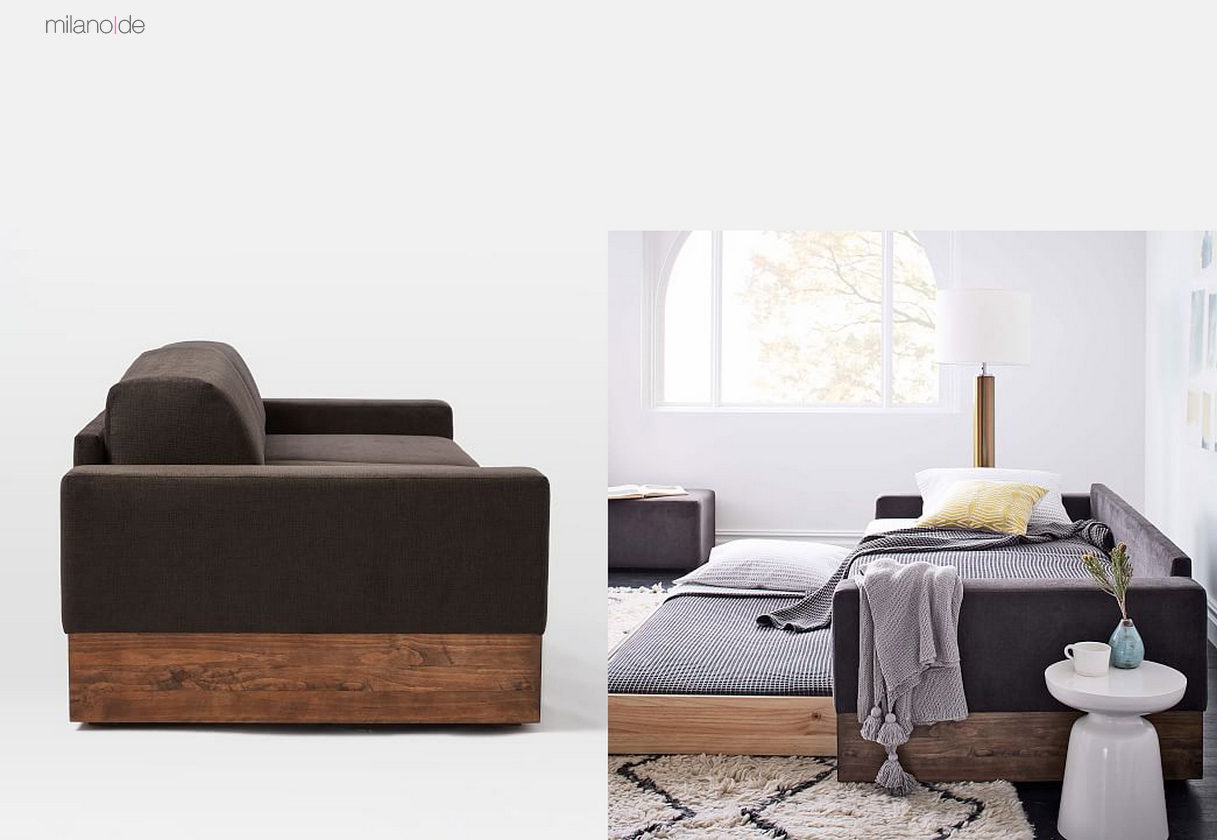 Freddo sofa bed
Freddo sofa bed with sliding hidden mechanism in dark gray fabric and natural walnut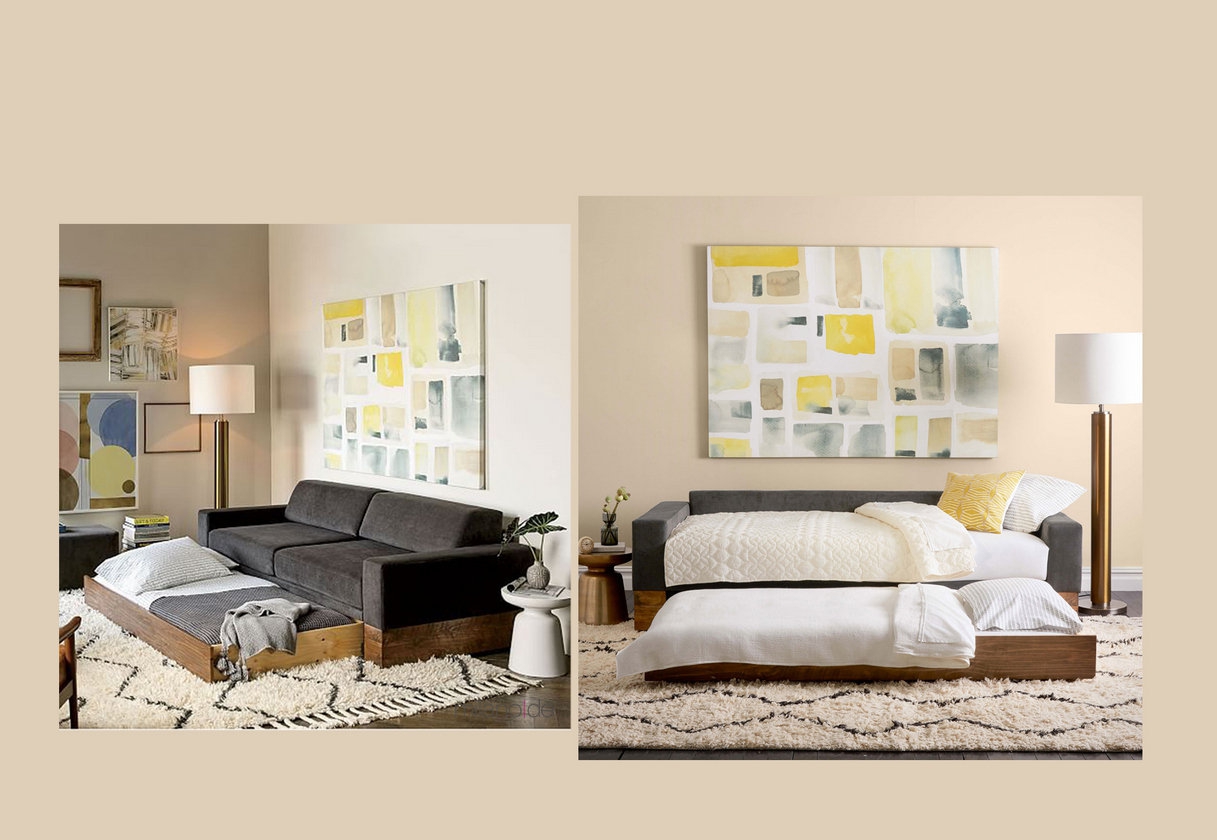 Freddo sofa bed
Freddo sofa bed with sliding hidden mechanism in dark gray fabric and natural walnut